Dayton T. Brown Announces 2022 Scholarship Award Winners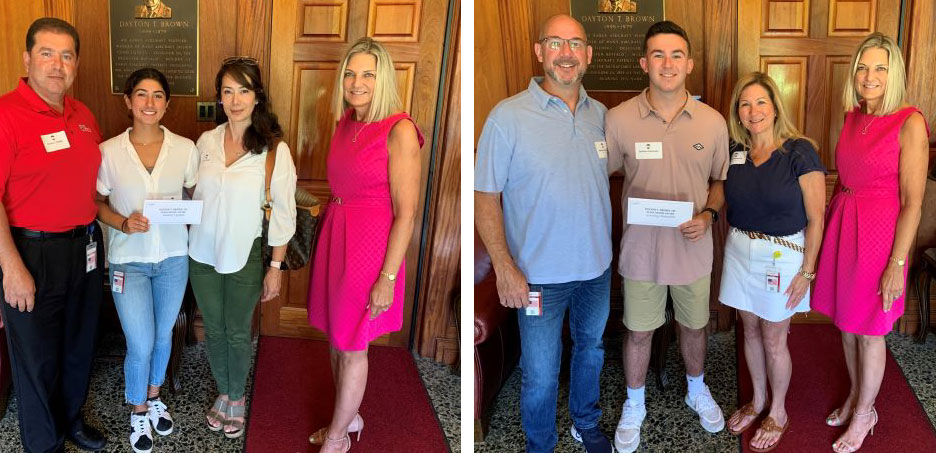 BOHEMIA, N.Y. – Dayton T. Brown, Inc. (DTB), is pleased to announce the winners of its annual scholarships. Natasha Yajadda from Sayville High School and Zachary Palazzotto from Connetquot High School were chosen from a very competitive field of applicants and were each awarded $2,000 scholarships. Natasha will be attending the University of Pennsylvania and Zachary will be attending the University of Virginia in the fall.
Each year, DTB awards scholarships to extraordinary students from Sayville and Connetquot High Schools who have chosen the engineering field of study as they continue their education. Finalists are selected based on their leadership and academic skills, participation in extracurricular activities at school and in the community, volunteerism, and financial need.
"We are inspired by the talent, work ethic and passion of our scholarship recipients," commented Angela Chewning, Vice President of Human Resources at DTB. "It is a key part of our mission to support gifted youth so that they can become thought leaders, problem solvers, and successful individuals."
About Dayton T. Brown, Inc.
For over 70 years, Dayton T. Brown, Inc. (DTB) has been synonymous with excellence and exceptional customer service. As a leading organization in testing, engineering, logistics, technical publications, and military mission system, DTB has earned national respect and recognition.
Established in 1950 and headquartered in Bohemia, NY, the company has evolved into three divisions: Engineering & Test, Technical Services, and Mission Systems, each with diverse yet complementary operations. Within the Mission Systems Division, situated in PAX River, MD, DTB offers mobile SCIF trailers and a comprehensive range of aircraft modifications capabilities to support vital missions.
With a wealth of engineering expertise, DTB possesses the necessary breadth and depth to comprehend system requirements, encompassing design, prototyping, production, and mission support. We are dedicated to delivering the optimal solution for your mission-critical program.