Dayton T. Brown, Inc. Named in Top 10 Naval Tech Services Companies by CIOReview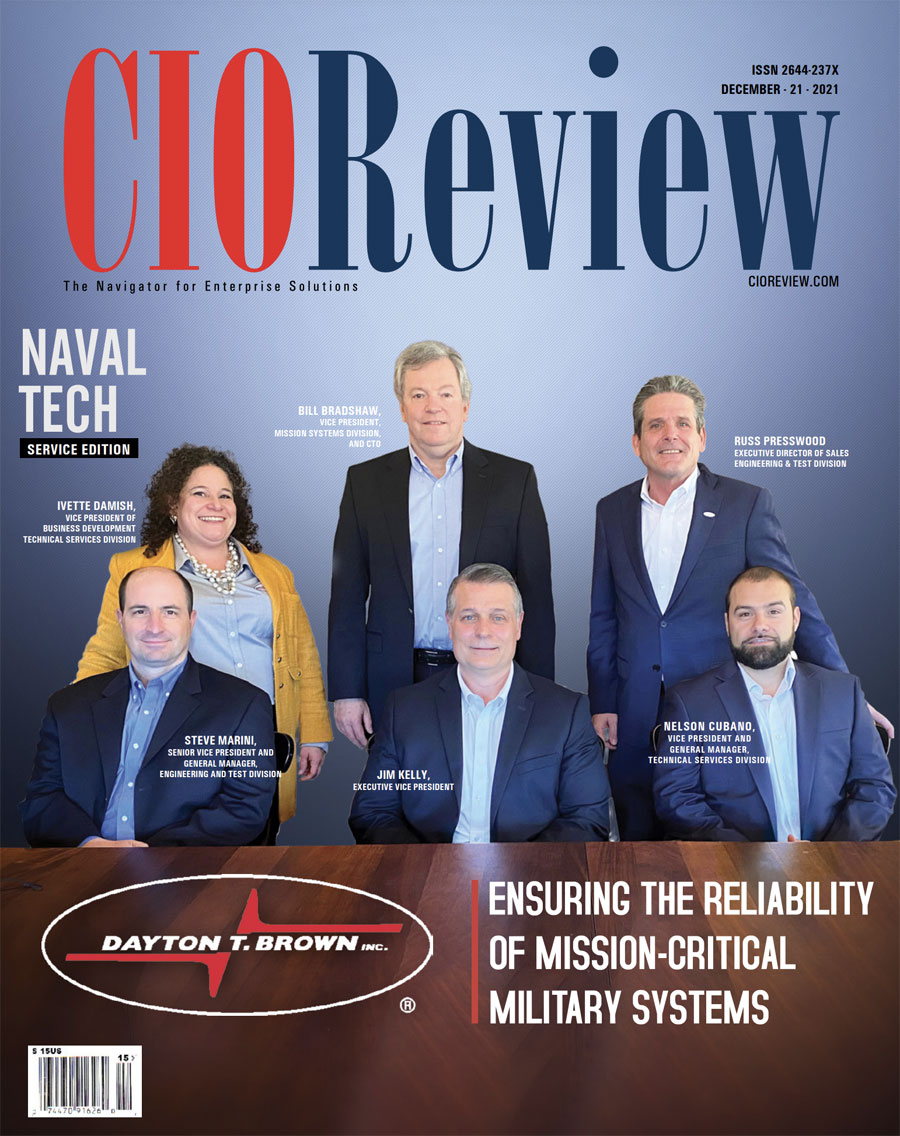 Dayton T. Brown, Inc. was named one of the top Naval Tech Service Companies of 2021 by CIOReview.
CIOReview is a leading print magazine that bridges the gap between enterprise IT vendors & buyers. As a knowledge network, CIOReview offers a range of in-depth CIO/CXO articles, whitepapers, latest Enterprise Technology News to help CIOs & IT leaders make the right decisions.
The extensive article delves into the driving forces behind DTB's success in this demanding arena, as well as examples of the services DTB provides to ensure the reliability of mission-critical military systems.
The article begins:
The naval sector is shifting with the rising tides of technology. According to the industry thought leaders, there are two catalysts behind this rapid transformation. The first catalyst can be traced back to the demands of the industry itself, as intense competition encourages technology sophistication and operational efficiency in order to gain commercial advantages. The second catalyst comes from other sectors, as maturing technology is ripe for transfer to ship system design and operation to enhance safety, as well as financial and commercial performance.
To read the full article in CIOReview magazine, please visit the CIOReview website.
About Dayton T. Brown, Inc.
For over 70 years, Dayton T. Brown, Inc. (DTB) has been synonymous with excellence and exceptional customer service. As a leading organization in testing, engineering, logistics, technical publications, and military mission system, DTB has earned national respect and recognition.
Established in 1950 and headquartered in Bohemia, NY, the company has evolved into three divisions: Engineering & Test, Technical Services, and Mission Systems, each with diverse yet complementary operations. Within the Mission Systems Division, situated in PAX River, MD, DTB offers mobile SCIF trailers and a comprehensive range of aircraft modifications capabilities to support vital missions.
With a wealth of engineering expertise, DTB possesses the necessary breadth and depth to comprehend system requirements, encompassing design, prototyping, production, and mission support. We are dedicated to delivering the optimal solution for your mission-critical program.